Radiant Expectations: Maternity Photoshoots to Cherish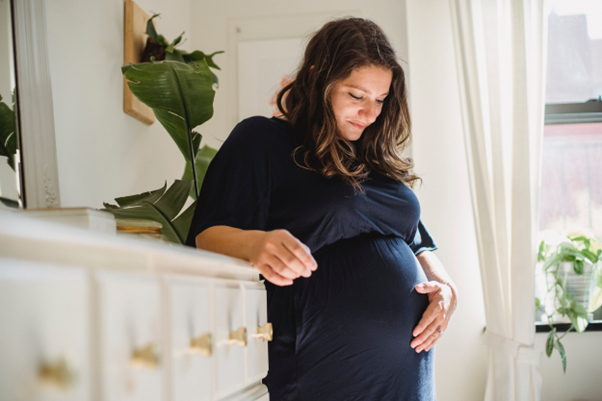 Capturing the Magic of Motherhood
The journey of pregnancy and motherhood is filled with precious moments that deserve to be captured and remembered. From the excitement of seeing those double lines on the pregnancy test to feeling your baby kick for the first time, pregnancy is a truly magical experience.
A maternity photoshoot is the perfect way to document this particular time in your life and create lasting memories. Maternity photos capture pregnancy's glow, joy and beauty by focusing on your changing shape and bond with your partner.
When looking back, maternity photos allow you to relive the wonder of carrying your child. They chronicle the remarkable transformation your body goes through and act as a keepsake for you to one day show your children.
Planning a Meaningful Maternity Photoshoot
To make the most of your maternity photoshoot, consider the following tips:
Choose a Photographer You Love
Select a photographer whose maternity portfolio you admire. Look for someone who captures intimate emotions and creates artistic, flattering images. Professional photographers know how to pose and photograph you in ways that accentuate your baby bump.
Pick Meaningful Locations
Select locations that hold a special significance for your family. This could be where you shared your first kiss, the location of your wedding or somewhere that showcases your personality. Nature spots like gardens, beaches or parks also make beautiful backdrops.
Schedule It at the Right Time
The best time for maternity photos is often between weeks 28-34. At this stage, your bump will be pronounced and perfect for photos. Schedule your session early to avoid scrambling towards the end.
Prep Your Skin and Hair
Before the shoot, pamper yourself with moisturisers, exfoliation and hydration. Get a blowout or style your hair nicely to feel confident and radiant.
Pick Flattering Outfits
Choose outfits in colours and fabrics that complement your skin tone and naturally hug your curves. Mix in some of your partner's clothes to incorporate them seamlessly into the photos.
Poses to Highlight Your Bump
Your photographer will guide you through flattering poses, but here are some ideas if you want to prepare:
The Hands Cradle
Cup your belly with both hands in a loving, cradling gesture that highlights your bump. This pose looks great solo or with your partner's hands joining yours.
The Side Profile
Turn sideways and extend one leg slightly forward to elongate your silhouette. Place hands on your bump to draw further attention to its shape.
Sitting or Reclining
Lounging poses take pressure off your back. Sitting up against your partner or reclining with your bump accentuated creates an intimate, peaceful look.
The V-Shape
Stand facing your partner, back arched in a V-shape. Wrap arms around one another above your bump for a cozy shot. Variations include looking toward or away from the camera.
Black and White
Black and white adds an artistic, timeless feel. The contrast showcases the beautiful contours and shadows of your belly.
Cherish the Memories
Maternity photos document one of life's most wondrous and miraculous adventures: the blossoming of new life within the womb. When thoughtfully curating your photoshoot, opt for authentic, heartfelt moments that capture the tenderness, vibrant spirit, and radiant glow unique to you and your pregnancy. The images will become truly priceless memories you can one day fondly reflect upon and lovingly share with your precious children. These photographs will serve as a timeless memento, allowing you to reminisce about the joy, excitement, and powerful love you felt during this unforgettable time as you awaited the arrival of your little one.
Conclusion:
A maternity photoshoot allows expectant mothers to honor their pregnancy journey through artful, meaningful photographs. Reflecting on those beautiful image's years later, emotions will fill your heart again. You'll remember the swelling pride and overwhelming love you felt as your child grew inside you. Maternity photos capture fleeting yet powerful moments – the unparalleled beauty of new life blossoming within you, the glow of pregnancy radiating from your smile, the rich textures of anticipation and daydreaming about the future with your child. Whether you prefer a minimalist or more elaborate style, maternity photography transforms the temporary precious moments of pregnancy into lifelong keepsakes. The photos become treasures to uncover years later, transporting you back to that magical era when you cradled your bump for the first time. When you hold the images of your radiant, pregnant self, you can recall your joy and light during one of life's happiest seasons – when you first became a mother.