The Ultimate Guide to Dior Shoes Elegance Quality and Style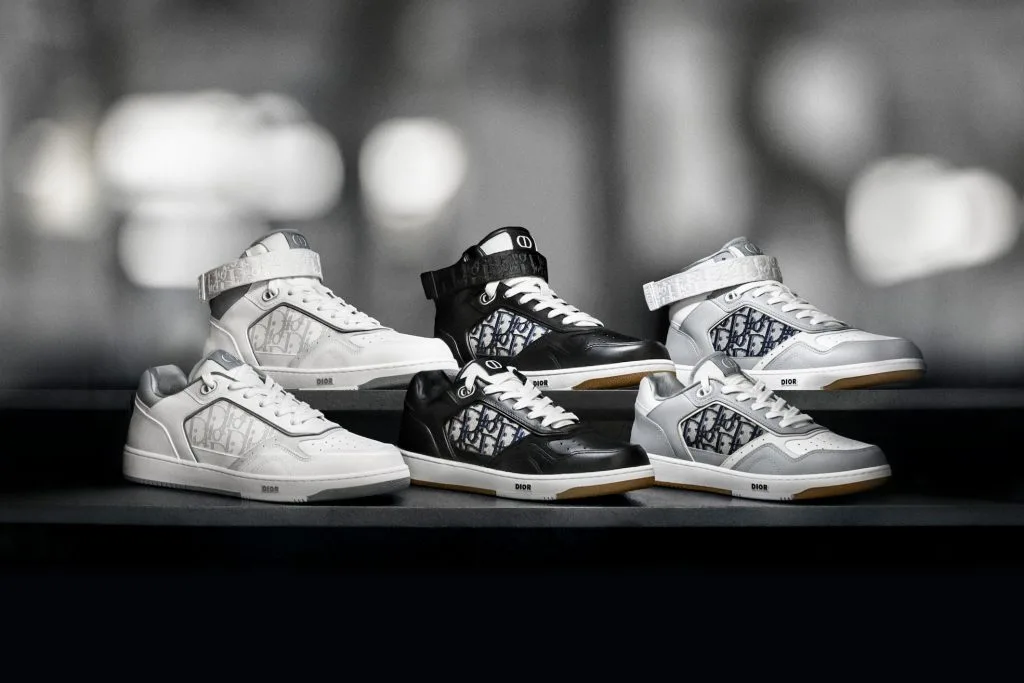 Dior, a legendary name in the fashion industry, has been synonymous with elegance, quality, and trend-setting designs since its inception in 1946. Christian Dior's inventive spirit continues to inspire fashion enthusiasts across the globe, and one of the most renowned product lines under this distinguished label is Dior shoes. This article will delve into the intricate world of Dior shoes revealing their unique charm, history, and unparalleled craftsmanship.
The History and Legacy of Dior Shoes
Christian Dior's passion for art and aesthetics led to the establishment of his eponymous fashion house, a brand that quickly gained recognition for its revolutionary approach to style. Dior's designs, described as embodying a 'New Look,' transformed the post-war fashion landscape with a renewed emphasis on femininity and elegance. Dior shoes, like the brand's other offerings, personify this ethos, merging luxury with comfort to create wearable and visually stunning footwear.
Exquisite Craftsmanship of Dior Shoes
Dior shoes are a testament to the brand's dedication to quality and exceptional craftsmanship. From the initial sketches to the final product, each pair undergoes a meticulous design process, ensuring every detail meets the high standards of the House of Dior. The brand uses premium leather, suede, and satin, often enhanced with intricate embellishments, to create iconic shoe designs. Whether a pair of Dior's signature J'Adior slingback pumps or their on-trend Walk'n'Dior sneakers, each style is carefully constructed to deliver comfort, durability, and timeless appeal.
The Signature Styles
Some of the Dior shoe designs have established themselves as must-haves in any fashion-forward wardrobe. The Dior J'Adior pumps, for instance, are renowned for their elegant pointed toe and embroidered ribbon, featuring a charming 'J'Adior' logo. These pumps, available in varying heel heights, offer a chic sophistication to any outfit.
On the more casual end of the spectrum, the Dior B23 sneakers have captured the hearts of streetwear enthusiasts. With a unique twist on the classic high-top design and adorned with the iconic Dior Oblique motif, these sneakers exude an effortless cool that pairs well with casual and more refined outfits.
Dior Shoes: A Sustainable Luxury
In recent years, Dior has committed to sustainable fashion to reduce its environmental impact. The brand's approach to sustainability extends to its shoe line, ensuring that every Dior shoe stands as an emblem of style and a symbol of responsible luxury. Through practices such as responsible sourcing and using more environmentally friendly materials, Dior continually works to make its shoes a choice that customers can feel good about.
How to Style Dior Shoes
Dior shoes are designed to stand out, offering a significant style boost to any ensemble. Pair the J'Adior pumps with a tailored suit for a look of power and sophistication, or wear them with a bit of black dress for an elegant evening out. The Walk'n'Dior sneakers, on the other hand, can be worn with everything from jeans and a tee to a flowy midi dress for a relaxed yet fashion-forward vibe.
Buying Dior Shoes Online: SEO Keywords
When shopping for Dior shoes online, use specific keywords to find the style you're looking for. Terms like "Dior J'Adior pumps sale," "Dior B23 sneakers in Oblique," or "Dior sustainable shoes" will narrow your search and help you find the best deals and styles available.
Conclusion
Dior shoes are more than just a fashion statement—they invest in quality, style, and sustainable luxury. With their innovative designs, meticulous craftsmanship, and commitment to responsible practices, Dior shoes are a testament to the brand's enduring legacy in the fashion world.
Whether you're drawn to the chic elegance of the J'Adior pumps, the trendy appeal of the B23 sneakers, or the sustainable ethos that the brand promotes, stepping into a pair of Dior shoes is a world of unparalleled style and comfort. And with a couple of Dior's on your feet, you're not just wearing a shoe—you're wearing a piece of fashion history.
You may also read